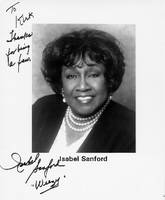 Goodbye Weezie.

The
Jeffersons
is one of my all time favorite shows. I loved the interaction between the characters, especially feisty George and classy Louise. I was very saddened to hear that the actress
Isabel Sanford
who played Louise passed away. May she rest in peace.
I just haven't felt like doing much lately in terms of anything crafty, knitting, cooking, wearing jewelry or writing. I just want to be. I go through cycles like these.
Luckily with cooking my lethargy does not last too long but it is so hot all I want to eat are salads. Since they are not too heavy. I've been actually been craving Indian take out from a new place we found in Kew Gardens as well as some Hispanic food from Ridgewood.
I hope
Ken Lehey
goes to jail for a long long time.
People
should have a test just so they can have kids, much like a drivers license but stricter.