I wanted to share some pictures of the lovely produce, jams/jellies and other natural goodness that can be found at the Union Square Farmer's Market.
This is a pic of a vegetable curry patty. My friend Elaine purchased it for me at the Farmer's Market. The patties come in a variety of shells and fillings.
I love knowing all different types of people. I think it would be boring just to hang out with the same type of person. Some of my friends are: my food buddy Elaine and I talk about food ALOT, Isabel and I try different restaurants, my friend Stephanie, I trade CD's and magazines with, and gossip about celebrities and last but not least my friend Rifka, whom I go to the movies with. Anyway below are the pictures.
Vegetable Curry Patty

Leeks, radishes, and leafy greens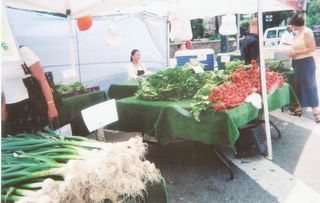 Rhubarb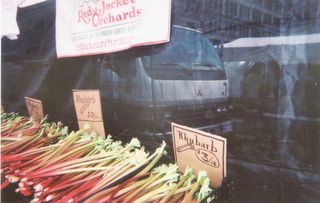 Herbs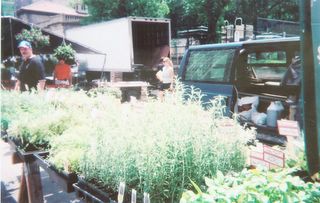 Strawberries

A peek at what Niel is working on with my new website. Here is what my new
Wanderings
page looks like and what
Foodiechickie.com
looks like right now. I thought it was pretty cute even for its early stages.
Song Stuck In My Head: "Heat of the Moment" by Asia