Although the first day of Fall is not technically till Sept. 20, for me the first day of Autumn is today. It has a lot to do with school always starting in early September. For a few weeks now I have felt Fall in the air with the crispness and slightly cooler days. There are TV ads airing for hot chocolate, corduroys, sweaters and school supplies. I look forward to the leaves changing, pumpkins adorning the steps of homes, trick or treaters, mums in flower boxes, regular t.v. coming back and apple picking.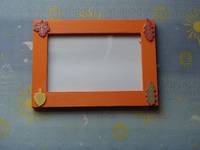 Fall frame

Summer has been really wonderful with day trips, weddings, showers, movies, cooking new recipes, watching Summer t.v. and eating berries.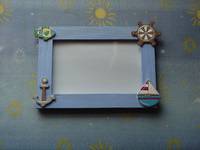 Ocean Frame

A new show I was surprised I enjoyed but I really do is
Dog the Bounty Hunter.
Niel
and I both thought it would have more ass kicking on the show, but this is the nicest bounty hunter I have seen. Plus I got to see shots of Hawaii(where Dog lives and works) are breathtaking.
The third season of
Last Comic Standing
has started already and this season the cast of season 1 and 2 square off against each other. Instead of a dance off I guess its a joke off?
Scrubs's
first episode of its third season aired last night. It is a thoughtful and hysterical show.