Lunch
yesterday was really good. This is the second time I have been to that restaurant and have not been disappointed. Even though Sara only worked in our office for a few months she was pleasant, honest, hardworking and reliable. What more could you want from a coworker or a person?
Here are some pics from last night's meal when
Niel's
mom came for dinner. They talked about their trips and then we played
Scrabble
afterwards. Niel won. He is unstoppable.
Anti pasta platter

Salad with multi colored tomatoes, cucumbers and olives

Whole Weat Pittetes

Multicolored peppers stuffed with italian sasauge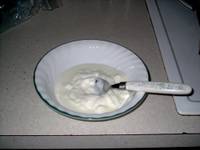 Yogurt to top the peppers with

Good for
this
guy for finally standing up and bringing it to light.