Some time ago I
mentioned
I would yet again try to grown some herbs on my kitchen window sill. Well the fourth try worked. I grew herbs from seed and the tomatoes from a plant(something that has not worked for me previously). I am so happy to be able to have fresh herbs at my reach and not as costly. I just snip as needed instead of running to the store, not using it all up and feeling guilty about it. Plus it was fun watching everything grow and tending to it. I felt a little like a farmer.
Oh how my urban garden grows!
Basil and cilantro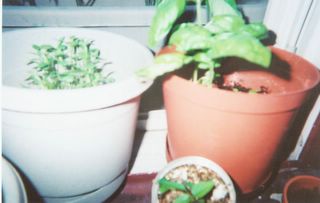 Dill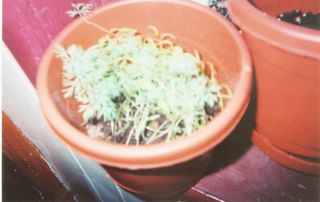 One of six beefsteak tomatoes

And yesterday I saw one of the tomatoes finally turn red. Yay!

Below are pics of some home grown veggies that people kindly gave to us.
Hot Peppers from my coworker.

Some lovely cucumbers from Niel's boss.

Some more cucumbers and a variety of tomatoes Niel's boss also gave. I like the odd shape of the cukes.

And for
Madge Esther Ritchies's
47th birthday she rode a horse that did not like her.
Possibly a
cure
for HIV from the most interesting of places. I hope.
And why at Pamela Anderson's Comedy Central roast was Courtney Love introduced as Courtney Love Cobain. She was never called that previously even before Kurt's death. Blech.
Song Stuck In My Head:"Radio/Video" System of A Down