Niel
and I had a nice weekend. Friday we ran some errands, did laundry and got ready for Niel's camping trip. We were very frustrated with UPS because they were holding Niel's glove hostage at their warehouse. Finally we retrieved the glove and Niel left for his trip. I was doing some cleaning when Niel called around 10PM saying he was heading back because the campsite was filled with racoons. So he and the scouts came back. I was sorry for Niel. Saturday after my dentist appointment, we saw
Fever Pitch.
It was a very cute movie. Where we parked our car is a lovely area of Queens. I think it sort of looks like what Austria or Germany would look like. Niel went back to the camp site because even though his area was unusable there were activities planned for the other troops in another part of the park. I went to hang out with my friend Isabel. We went to
Tea and Sympathy.
We had a lot of fun catching up and eating. The food is really good! I ordered Welsh Rarebit and English Lemonade. (It tasted like the best lemony seltzer in the world) and Isabel had a Lamb Patty. For dessert we had tea and shared scones with jam and butter. I felt so British. LOL. Next door they have a shop with British goods. We made a list of a few other places we would like to try. We're calling it Isabel and Ani Dine New York. LOL. Isabel and I also spotted
Paul Cole
at the table next to us. My first! Sunday Niel hung out with his buddies and after he returned, Niel said the weather was so lovely we should go to the park. And was it ever packed with people and their pets. LOL. We threw a soft ball around to help Niel with his game since he is on his companies soft ball league. Niel is very excited about it. I catch very well. I throw the ball pretty good under but not over. Hopefully we can get out to the park more after work and not just during weekends. All in all a nice weekend. Click on pics to enlarge.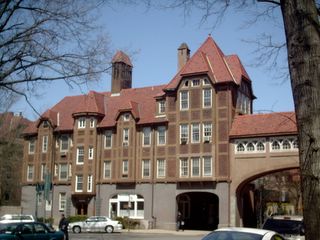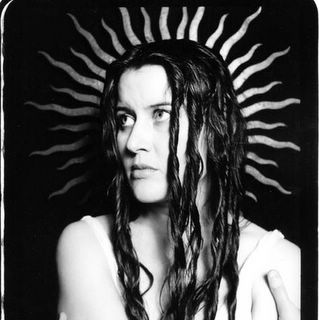 Song Stuck In My Head: "Synthesizer" by the Electric Six.