A few more talented people I would like to recommend purchasing from.
The first is
Jessica
who runs
Rainy Sunday Crafts.
I purchased a pretty fabric daisy themed book mark for a friend for Christmas.

Here is a closeup.

The second is
Theresa
who runs
Sewing Star.
I brought this cute kitty bag also for someone for Christmas.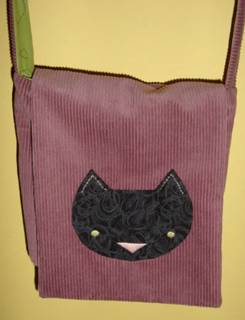 And check out
Meghan's
blog. I hope to be able to purchase one of her lovely prints.
So if you haven't already visited their stores and/or blogs, today is a good day to do so. Happy visiting:)