Last night was a full
lunar eclipse
(the first in a world series game).
Niel
and I captured some of it on our digital. The next eclipse(half) will not be till March 8 2007 and the next full eclipse will not be till Feb. 21 2008.
The moon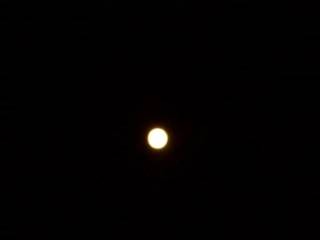 A little bit covered

Almost covered

Half way there

All covered

For a good shot of the moon red go visit Squilky's
site.
Also the
Red Sox
won the 2004 World Series and they have not won a series since 1918 and 18 years to the day when the Mets beat them in a famous game. I guess the curse is finally over and the Babe has forgiven them. Maybe it had to do with the lunar eclipse, who knows?